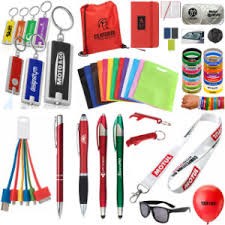 Don't you just love all the trinkets, coupons and handy household items you get for free from businesses that are trying to promote their business? You know the things I'm talking about – yardsticks, magnets, key chains, chip bag clips, your annual supply of pens and sticky note pads.
Businesses spend billions of dollars on promotional items to attract us to their products and services. However, promotions should not simply be an economic incentive to purchase something; promotions should be designed to entice repeat business and build customer loyalty.
Promotions are tangible benefits used to increase awareness about your business such as free samples, coupons, contests and giveaways.
So, what should you consider when planning a promotion? First of all, ask yourself what kind of offer your current and potential customers would find most interesting – is it free samples, is it a BOGO (buy one get one) offer, would a contest be attractive? Keep in mind that customers are looking for offers that are personally relevant and they want to feel like the company understands them as people.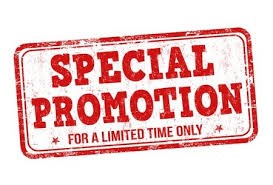 Here are some examples of promotions that have been very successful for small businesses: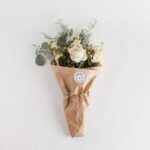 A flower shop made dozens of small bouquets and every Friday would draw a name out of a hat. If your name was drawn you could stop by the shop and get a free bouquet. This was a huge success because who doesn't like getting free flowers? It also generated a lot of traffic to the shops Facebook page to see which name had been drawn. Many customers who came in to get their free bouquet became paying customers at a later date.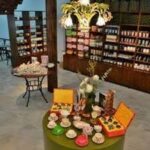 A local tea shop offers specialty teas for holidays and special events and during the promotion of these products, free samples are offered to customers. Anyone who purchases a bag of the specialty tea receives a discount coupon good for their next visit. This strategy gives people a chance to try before they buy and an incentive to return for additional purchases. Specialty teas are displayed in unusual ways at the front of the store to attract customer attention right away.
Now I know these are examples of brick and mortar businesses but the same concepts can be applied to a service business. Why not bundle services together? If the customer purchases a certain service, they get a second one at half -off or free.
Here's a few final thoughts:
Make sure customers know the value of the promotion, simply saying they will save 25% is not enough, make sure they know what they are getting for the discount
Depending on the type of promotion timing is critical, you don't want people to lose interest but you also want to attract enough people.
Visibility is key so make sure that you are posting consistently on social media with photos and text, sending before during and after emails (before to announce the promotion, during to remind them of the promotion and after to thank them for participating in the promotion), and have appropriate print material.
Most of all, make it fun, enjoy the process and show your customers you are excited about everything you have to offer.